2nd annual fest in downtown Iowa City October 12-15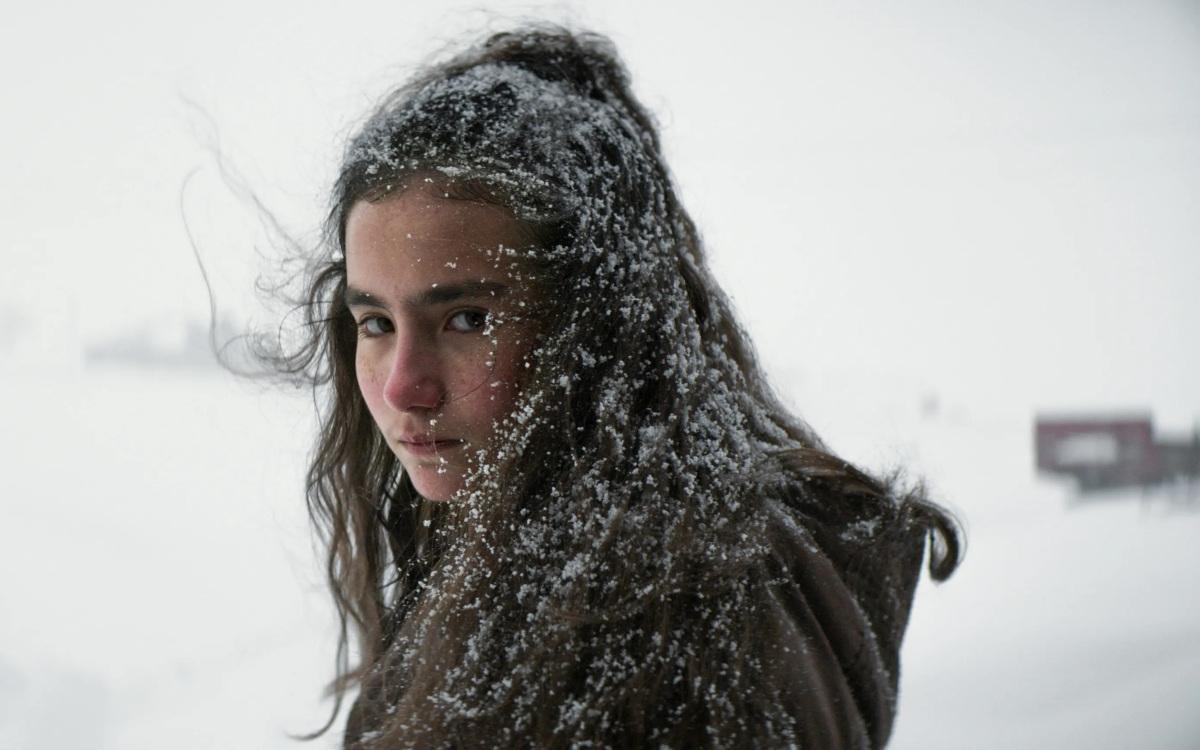 The 2nd edition of the Refocus Film Festival will feature over 30 films and special events, including a visit from famed filmmaker Werner Herzog, during the four day festival, October 12-15 in downtown Iowa City. The festival features 17 new feature films, five short films, six classic restorations, four special screenings, one cinematic art project open to the public, three curated conversations, dozens of local artists and daily festivities.
Passes and individual tickets to the festival are now available at refocusfilmfestival.org.
Film highlights include new films by legendary directors Jean-Luc Godard and Errol Morris, established filmmakers Susanna Fogel, William Oldroyd, Sergey Loznitsa, and Kaouther Ben Hania, and emerging talents Paul B. Preciado, Brian Becker and Marley McDonald. Plus a special treat from Joe Dante.
The full lineup includes Cannes festival prize winners The Taste of Things (Tran Anh Hung, Best Director), Four Daughters (Best Documentary) and About Dry Grasses (Merve Dizdar, Best Actress). This diverse slate of adaptations emerges from varied sources: Eileen, adapted from the acclaimed novel of the same name by Ottessa Moshfegh, Blue Giant, from a manga series by Shinichi Ishizuka, and Radical Wolfe from Michael Lewis's article about the life of novelist Tom Wolfe.
The festival will feature a dozen special guests, including graphic novelist Sara Varon on Opening Night with Robot Dreams, Susanna Fogel with Cat Person (adapted from Kristen Roupenian's viral sensation), John Irving presenting his Oscar-winning The Cider House Rules and Werner Herzog receiving FilmScene's Cinema Savant award and discussing his life in cinema.
Classic selections include Ousmane Sembene's Xala, Stanley Kubrick's The Shining, Béla Tarr and Ágnes Hranitzky's Werckmeister Harmonies, Jean Grémillon's Gueule d'amour (1937), Werner Herzog's Cobra Verde, Satyajit Ray's The Music Room.
This year's edition features Iowa City connections, This Much We Know (adapted from John D'Agata's About a Mountain), and ten international films including Egoist (Japan), Music (Germany) and Ernest and Celestine: A Trip to Gibberitia (France), the latter presented with free admission for children.
The festival is presented by James Investment Group with major support from The City of Iowa City, Dr. Suzanne Stock, Orthodontist, Think Iowa City and the University of Iowa.
New Films
ABOUT DRY GRASSES
(2023, Turkey, France, Germany, Sweden) Dir. Nuri Bilge Ceylan
A young teacher hopes to be appointed to Istanbul after mandatory duty at a small village. After a long time waiting he loses all hope of escaping from this gloomy life. However, his colleague Nuray helps him to regain perspective.
BLUE GIANT
(2023, Japan) Dir. Yuzuru Tachikawa
Dai's life is completely changed the day he discovers jazz. A dedicated saxophonist, he moves from his small town to Tokyo and starts a young trio, determined to be the best player in the world.
CAT PERSON
(2023, USA, France) Dir. Susanna Fogel
When Margot (Emilia Jones), a college sophomore goes on a date with the older Robert (Nicholas Braun), she finds that IRL Robert doesn't live up to the Robert she has been flirting with over texts.
EGOIST
(2022, Japan) Dir. Daishi Matsunaga
Touching on themes of sexuality and class in contemporary Japan, this deeply moving story follows fashion magazine editor Kosuke and personal trainer Ryuta whose romantic relationship flies in the face of their society's traditional values.
EILEEN
(2023, USA) Dir. William Oldroyd
Adapted from Ottessa Moshfegh's celebrated novel of the same name, this dark tale of friendship and unrequited love in the 1964 Boston suburbs follows Eileen, a young secretary (Thomasin McKenzie) at a juvenile correctional facility, who is immediately taken by the new psychologist (Anne Hathaway).
ERNEST AND CELESTINE: A TRIP TO GIBBERITIA
(2023, France) Dirs. Julien Chheng, Jean-Christophe Roger
Ernest and Celestine fight a fascist ban on music in this loveable follow up to the Oscar-nominated film based on characters from the French children's book series by Gabrielle Vincent.
FOUR DAUGHTERS
(2023, Tunisia) Dir. Kaouther Ben Hania
Reconstructing the true story of Olfa Hamrouni and her four daughters is a riveting exploration of rebellion, memory, and sisterhood. Kaouther Ben Hania's award-winning film is powerfully revealing with a spirit of resilience at its core.
MONOGRAPH SHORTS PROGRAM
A Refocus Film Festival shorts block, featuring four selections that expand our understanding of art and adaptation. TRAILER OF THE FILM THAT WILL NEVER EXIST: PHONY WARS
(2023, France, Switzerland) Dir. Jean-Luc Godard; JILL, UNCREDITED (2023, UK, Canada) Dir. Anthony Ing; THE DEBUTANTE (2022, UK) Dir. Elizabeth Hobbs; I SNUCK OFF THE SLAVE SHIP (2019, USA) Dirs. Lonnie Holley, Cyrus Moussavi
MUSIC
(2023, Germany, France, Greece, Serbia) Dir. Angela Schanelec
On a stormy night in the mountains of Greece, a pair of wayward young people abandon their newborn child. Freely inspired by the story of Oedipus, Angela Schanelec's latest is as terrifying as myth and as gentle as a folk song.
THE NATURAL HISTORY OF DESTRUCTION
(2022, Germany, Lithuania, Netherlands) Dir. Sergei Loznitsa
An examination of the perception and processing of the phenomenon of mass destruction of the German civilian population in European post-war literature.
ORLANDO, MY POLITICAL BIOGRAPHY
(2023, France) Dir. Paul B. Preciado
Theorist, curator, and critic Paul B. Preciado reimagines Virginia Woolf's classic novel in this bold, inventive celebration of trans experience. A kaleidoscopic lens through which we encounter transness in its myriad forms and look towards a future of liberation for all trans people.
THE PIGEON TUNNEL
(2023, USA) Dir. Errol Morris
Spanning six decades, John le Carré gives his final and most personal interview, interspersed with rare archival footage and dramatic anecdotes.
RADICAL WOLFE
(2023, USA) Dir. Richard Dewey
The first feature film to unpack the inimitable life and career of great American New Journalist Tom Wolfe is as illuminating as it is deeply personal, pulling back the curtain on the man in the white suit.
THE TASTE OF THINGS
(2023, Fance) Dir. Tran Anh Hung
Adapted from the 1924 book La vie et la Passion de Dodin-Bouffant, Gourmet by Marcel Rouff, the story of Eugenie, an esteemed cook, and Dodin, the fine gourmet she has been working for over the last 20 years.
THIS MUCH WE KNOW
(2022, USA) Dir. L. Frances Henderson
A filmmaker finds personal solace in retracing and expanding a book reflecting on the city with the highest suicide rate in the country and a nation scrambling to bury decades of nuclear excess in a nearby mountain.
TIME BOMB Y2K
(2023, USA) Dirs. Brian Becker, Marley Mcdonald
Do you remember making sure to power down and unplug your computer on December 31, 1999? Created using entirely archival footage, this documentary travels back to the turn of the millennium, showcasing a panoply of eccentric characters and all manner of hilariously dated clips.
Showcase Events
OPENING NIGHT: ROBOT DREAMS
(2023, Spain, France) Dir. Pablo Berger
Adapted from Sara Varon's graphic novel of the same name, this touching story of friendship and loss follows a dog and his robot best friend.
JOHN IRVING: THE CIDER HOUSE RULES
John Irving is a graduate of the Iowa Writers' Workshop who won the Oscar for Best Adapted Screenplay for THE CIDER HOUSE RULES (1999, USA) Dir. Lasse Hallström, Irving will join us in person for a screening and discussion of how his acclaimed book became an Oscar-winning script.
CINEMA SAVANT: WERNER HERZOG
Legendary filmmaker Werner Herzog will receive FilmScene's Cinema Savant award, discuss his life in film, and read from his soon-to-be-released autobiography, Every Man for Himself and God Against All in a conversation live on stage at The Englert Theatre.
Classic & Restored Films
COBRA VERDE
(1987, West Germany, Ghana) Dir. Werner Herzog
During the 1800s, paroled Brazilian bandit Cobra Verde is sent to West Africa with a few troops to man an old Portuguese fort and to convince the local African ruler to resume the slave trade with Brazil.
GUEULE D'AMOUR (LADY KILLER)
(1937, France) Dir. Jean Grémillon
This adaptation of a novel by André Boucler features a foreign-legion Casanova – the "lady killer" Lucien Bourrache – who meets his match in the mysterious seductress Madeleine.
THE MUSIC ROOM
(1958, India) Dir. Satyajit Ray
A fallen aristocrat's crumbling opulence is on full display in this incandescent depiction of the clash between tradition and modernity, one of the defining works of the master filmmaker Satyajit Ray.
THE SHINING
(1980, USA) Dir. Stanley Kubrick
In this adaptation of Stephen King's horror story, a family heads to an isolated hotel for the winter where a sinister presence influences the father into violence, while his psychic son sees horrific forebodings from both past and future.
WERCKMEISTER HARMONIES
(2000, Hungary, Italy, Germany, France) Dirs. Béla Tarr, Ágnes Hranitzky
In one of the major achievements of twenty-first-century cinema thus far, a naive young man witnesses an escalation of violence in his small hometown following the arrival of a mysterious circus attraction.
XALA
(1975, Senegal) Dir. Ousmane Sembene 
An adaptation of Ousmane Sembène's own 1973 novel about a corrupt politician, cursed with impotence on the night of his third wedding after embezzling 100 tons of rice.
Events
FILMSPOTTING LIVE
The #1 podcast for the movie buff according to the New York Times, Chicago's Filmspotting has provided in-depth movie discussions, interviews, and Top 5 lists since 2005. In this conversation, co-hosts Adam Kempenaar and Josh Larsen share their picks for some of the best recent films adapted from fiction, plays, musicals, and more.
THE MOVIE ORGY
(1968, USA) Dir. Joe Dante
A compilation film designed to evoke nostalgia for the shared entertainment experiences of early baby boomers, including clips from television programs and B-movies of the 1950s and 1960s, as well as commercials, newsreels, blooper outtakes, satiric short films and promotional and government films.
VOORHEES NIGHT OF THE BEAST
(2021, USA) Dir. Jason Pitts
When Jason isn't the only beast in the woods, no one is safe. An unauthorized fiction film for Friday the 13th fans. A special late night, Friday the 13th screening event.
WHISKEY TANGO FILMSCENE
Join us for a night of storytelling with David Kajganich, Kristen Roupenian and other guests of Refocus Film Festival and Iowa City Book Festival to hear their war stories about creating art and getting it out into the world while sipping free samples of Cedar Ridge whiskey!
---