Director to receive FilmScene Cinema Savant award
Festival also teases festival slate with initial announcement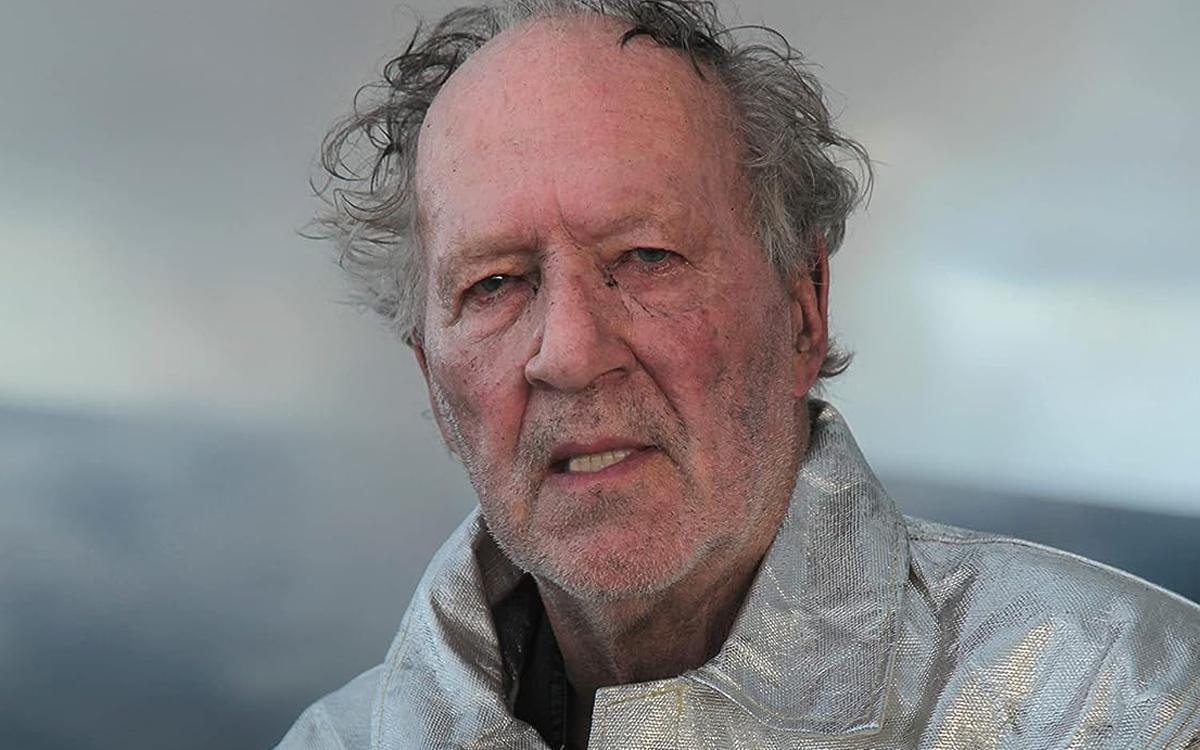 Legendary film director Werner Herzog will receive FilmScene's Cinema Savant award and appear in conversation at the Closing Night event of FilmScene's 2nd Annual Refocus Film Festival on October 15, 2023 at 7:30pm at The Englert Theatre. 
Herzog will discuss his life in film, read from his soon-to-be-released autobiography, Every Man for Himself and God Against All and take audience questions. The event is a partnership with Prairie Lights Bookstore and the only Midwest stop on a five-city US book tour. Tickets for Refocus Film Festival passholders are available now for $30 + fees, public tickets will be available September 8 at 10am and are $40 + fees. All attendees receive a copy of Every Man for Himself and God Against All, to be picked up at the event. Tickets available at refocusfilmfestival.com.
"A film festival is a journey of discovery," said festival Executive Director Andrew Sherburne, "Werner Herzog has spent a lifetime being curious about our world, our stories, our shared experience. As we close the festival, he is the perfect artist to send us off with a renewed sense of wonder."
Refocus Film Festival, presented by the James Investment Group, is curated and produced by FilmScene, Iowa City's nonprofit cinema. The festival will include films, conversations, multi-disciplinary performances, and art inspired by adaptation, transforming one art form into another. The festival will take place primarily in FilmScene's five theaters at The Chauncey and on The Ped Mall, with additional programming in the downtown district. The festival will include over 25 films and events as part of a four-day celebration from October 12-15, primarily hosted at FilmScene's two downtown Iowa City locations.
The multi-hyphenate polymath, Academy Award-nominated director (Aguirre, the Wrath of God; Grizzly Man, Fitzcarraldo, Encounters at the End of the World) tells in his inimitable voice the story of his epic artistic career in a long-awaited memoir that is as inventive and daring as anything he has done before. Born in Munich on September 5, 1942, Herzog made his first phone call at seventeen, and made his first film at the age of nineteen. Since then, he has produced, written, and directed more than 70 feature and documentary films. Herzog has published more than a dozen books of prose and directed as many operas. He has been memed and celebrated in pop culture (The Mandalorian). He lives in Munich and Los Angeles.
"We couldn't think of a better guest than Werner Herzog to bestow our highest honor to." said festival Programming Director Ben Delgado, "his visit caps off four days of global cinema with adaptations expanding the artform—adapted from award-winning authors, creative archival docs, family-friendly hand-painted animation, culturally specific stories of love, and much more."
Refocus is also delighted to announce the first four film selections for the festival, representative of a diverse and exciting film slate of work inspired by other art forms.
EILEEN 
(USA) Dir. William Oldroyd
Adapted from Ottessa Moshfegh's celebrated novel of the same name, this dark tale of friendship and unrequited love in the 1964 Boston suburbs follows Eileen, a young secretary (Thomasin McKenzie) at a juvenile correctional facility, who is immediately taken by the new psychologist, Rebecca (Anne Hatheway). A fast friendship lifts the spirits of the impressionable twentysomething, but when things take a turn for the sinister, she must decide what to save in this Hitchcockian thriller.
EGOIST
(Japan) Dir. Daishi Matsunaga
Touching on themes of sexuality and class in contemporary Japan, this deeply moving story follows fashion magazine editor Kosuke and personal trainer Ryuta whose romantic relationship flies in the face of their society's traditional values. Adapted from Makoto Takayama's autobiographical novel of the same name, director Daishi Matsunaga captures the beauty of humanity with a gentle and honest portrayal of complex relationships across generations.
ERNEST AND CELESTINE: A TRIP TO GIBBERITIA
(France) Dirs. Julien Chheng, Jean-Christophe Roger
Ernest and Celestine fight fascism in this loveable follow up to the Oscar-nominated film based on characters from the French children's book series by Gabrielle Vincent. The two friends set off on a journey to Ernest's home country to get his precious "Stradibarius" fixed, but when they arrive, they're shocked to discover that music has been banned.
TIME BOMB Y2K
(USA) Dirs. Brian Becker, Marley Mcdonald
Do you remember making sure to power down and unplug your computer on December 31,1999? Created using entirely archival footage, this documentary travels back to the turn of the millennium, showcasing a panoply of eccentric characters and all manner of hilariously dated clips. The hysteria builds to a fever pitch as the filmmakers take us on a journey to the moment of truth.
In the spirit of cross-disciplinary curiosity, Refocus will share the weekend with the Iowa City Book Festival and Infinite Dream Festival, presented by Hancher Auditorium and the University of Iowa Office of Performing Arts and Engagement. In addition to their independently curated programs, the festivals will cooperate to take audiences deeper into conversation about creativity and community.
ABOUT REFOCUS FILM FESTIVAL
Refocus Film Festival, in its second year, will present a full weekend of films, gatherings, conversations, special guests, and live performances in a community-wide celebration of cinema. This vibrant, wholly unique annual festival spotlights source material—literature, journalism, photography, music, art, podcasts, and more—and presents its evolution of voice, perspective, and medium to the big screen.
ABOUT IOWA CITY BOOK FESTIVAL
The Iowa City Book Festival is produced by the Iowa City UNESCO City of Literature organization, and celebrates books and writing through a mix of readings, discussions, panels, demonstrations, and a book fair over the course of a week in October. The festival collaborates with numerous area organizations to produce dozens of programs that connect readers and writers, minds and ideas.
ABOUT INFINITE DREAM FESTIVAL
Through the lens of the arts, Infinite Dream explores the complex fabric of the American Story—our grand accomplishments, disruptive failures, and remarkable potential for excellence through performances, presentations, and discussions from artists and thinkers from around the world as well as students, faculty, and staff from the University of Iowa.
ABOUT FILMSCENE
FilmScene is Iowa City's nonprofit cinema, working in partnership with the Bijou Film Board, a University of Iowa student organization, to present films at two locations on five permanent screens and a seasonal outdoor cinema. From our home in Downtown Iowa City, we enrich the cultural vitality of the surrounding area through community-supported programming that showcases exceptional American and international filmmaking in a vibrant, accessible, equitable, and welcoming space. FilmScene's mission is to challenge, inspire, educate, and entertain our diverse communities through the shared discovery of film.
---
Refocus Film Festival is thrilled to make our first festival announcement for the 2023 edition.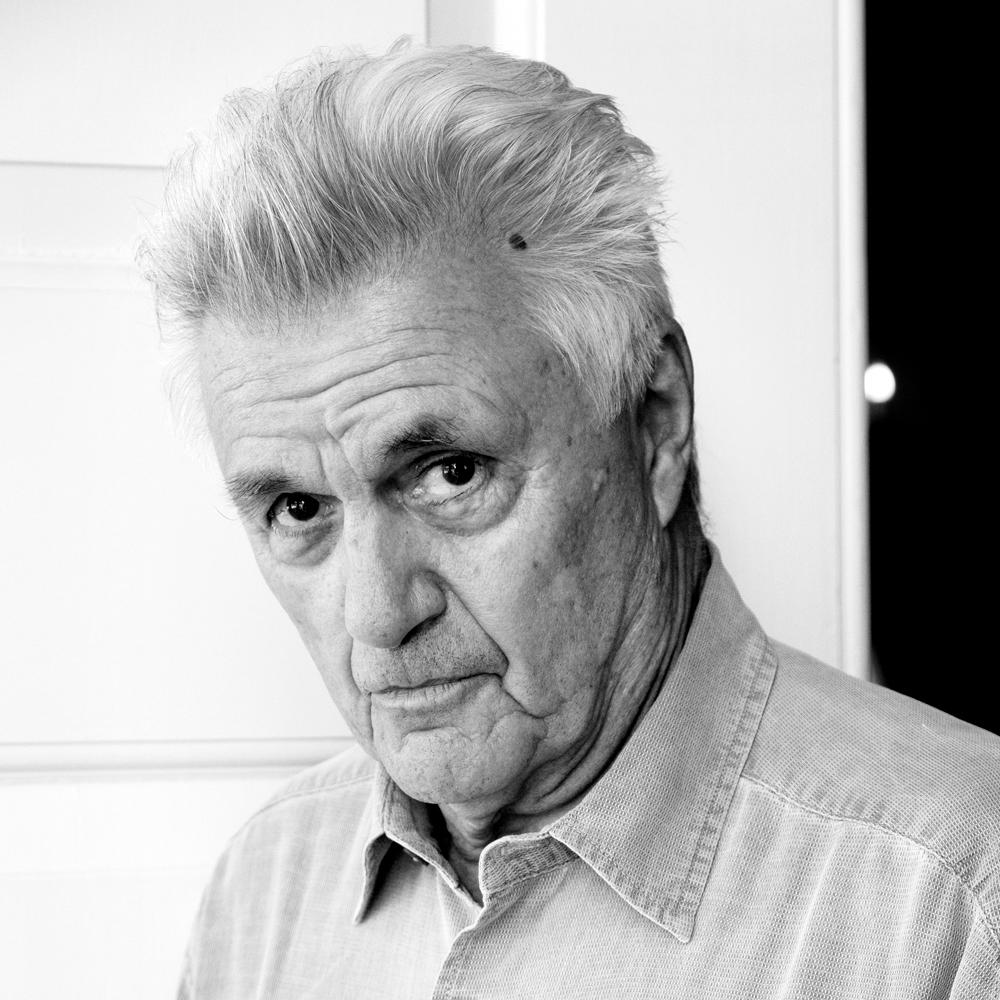 Acclaimed author John Irving will join us for a Saturday Showcase screening of The Cider House Rules, for which Irving won the Academy Award for Best Adapted Screenplay by adapting his own novel of the same name.
John Irving is a graduate of the Iowa Writers' Workshop, and has been nominated for a National Book Award three times, winning in 1980 for The World According to Garp. In 2000, he won the Oscar for Best Adapted Screenplay for The Cider House Rules. In 2013, he won a Lambda Literary Award for In One Person. Internationally renowned, his books have been translated into more than thirty-five languages. A Prayer for Owen Meany is his best-selling novel, in every language.
Tickets to this event, like all tickets at the festival, are available first to passholders before they are available to the public. Interested attendees are encouraged to buy a pass for the best opportunity to join us at this special event. Passes are now on sale for the 2023 Refocus Film Festival, with single tickets available in the fall.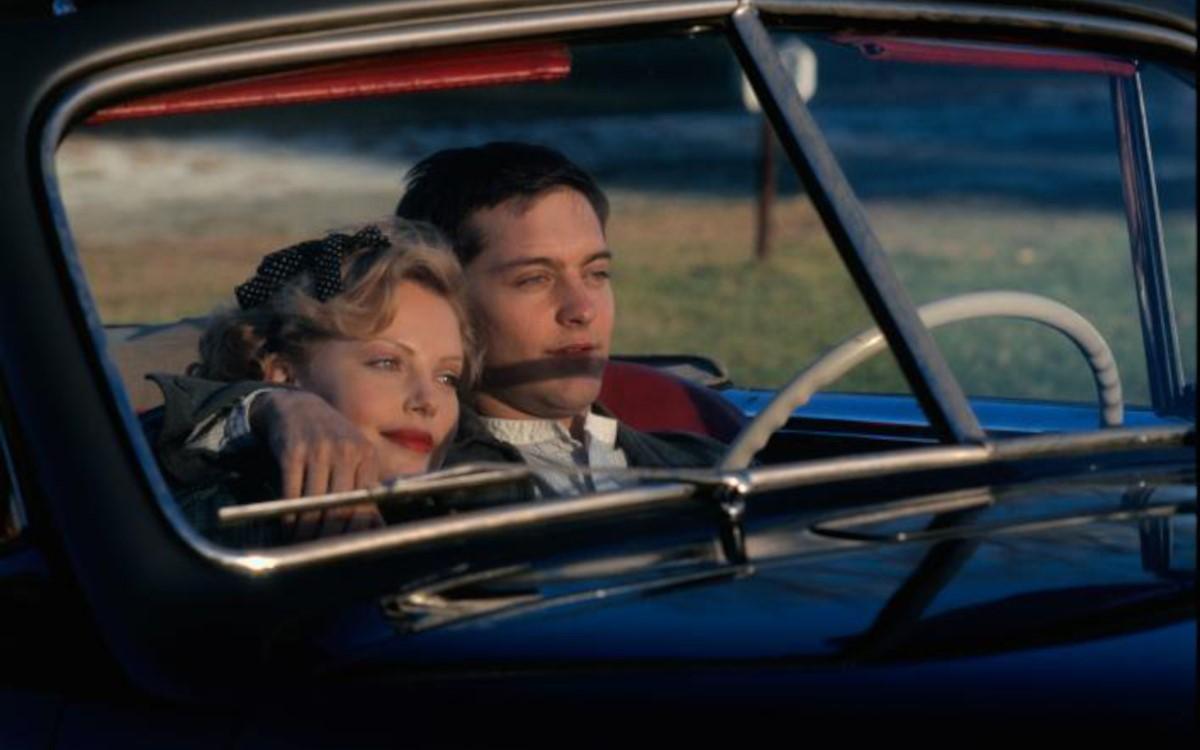 CIDER HOUSE RULES
Directed by Lasse Hallström
Saturday, October 14, 2023, 1:00pm
FilmScene at the Chauncey
Adapted by John Irving from his own novel of the same title, the film follows the life of Homer Wells (Tobey Maguire), a precocious orphan who leaves his lifelong home and his loving tutor, Dr. Larch (Michael Caine) to explore the world. While Homer struggles to make a life for himself on his own, he must make monumental decisions that will change the course of his future and deeply affect the lives of those around him. In addition to Maguire and Caine (in an Academy Award-winning role) the dynamic cast includes Paul Rudd, Charlize Theron, Delroy Lindo, Erykah Badu, Kieran Culkin, Heavy D, and Paz de la Huerta.
---
GET READY TO FEST
Your pass is a promise.
Our full festival film lineup will be released in September. Why buy your pass now? The festival is an immersive experience. So whether you prioritize the films, the conversations, the happy hours, or you're just here for the communal celebration, we can promise both a good time and new films you haven't seen.
Festival passholders also get the first chance to select their films, before they go on sale to the public. Seating will be limited so a pass is your surest way to see the films you're most excited for AND support our work.